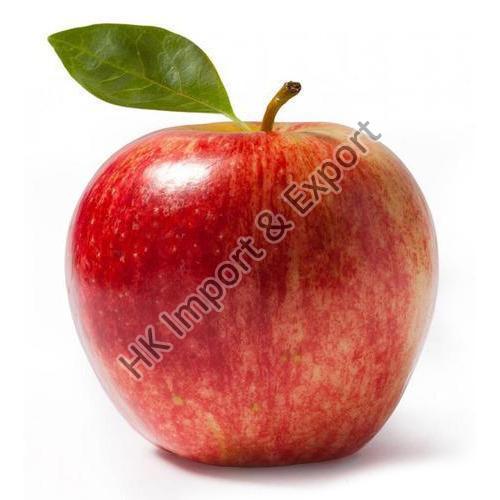 Fresh Apples are consumed all across the world. Some people enjoy cold apple juice on hot summer days while some add apples to their recipes to make delicious cakes, pudding, jams, even mouth-watering Jalebi!
In a world where every individual has become more health-conscious, it is important to know the nutritional benefits of the food you consume and apples are definitely on the healthy list.
Benefits of consuming fresh Apples
Consuming this fruit has many health benefits. The famous saying, " An apple a day keeps the doctor away." is not completely wrong. While apples alone cannot cure every disease, it is certainly a healthy vitamin-packed fruit that can help build your immunity.
• Boost Good Gut Health- The human digestive system is home to many bacteria. Some of these bacteria are good and they aid in digestion while some are disease-causing. Apples have the ability to provide nutrition and promote good bacteria in the gut as the dietary fibre in apples acts as food material for the good bacteria.
• Promote Weight Loss- While apples contain a good amount of simple carbs like glucose, sucrose, and fructose it is important to note that apples cause a feeling of fullness which in turn helps reduce weight. The simple sugars keep your blood levels high which is a healthy way to reduce food intake without causing harm and starvation to one's body.
• Provides Protection from Lung and Colon Cancer- Different scientific research has shown that apples have anti-cancerous properties which help avoid lung and colon cancer in some individuals.
• Improve Heart Health- Consuming fresh apples is associated with the reduction of blood cholesterol and removal of plaque buildup from arteries.
While consuming apples are healthy it is important to consume fresh, non-contaminated, good quality apples to reap all the benefits.
How to identify good quality apples?
There are a variety of apples available in today's market and the variety determines the colour, size, smell, and price of the fruit. However, there are some signs you can check to purchase good quality apples from a supplier. Fresh apples have a fresh fruity smell, the skin of the apple will have a bright appearance with little to no bruising, and on applying pressure the fruit should feel firm. These are the typical characteristics of a fresh batch of apples.
However, apples that are possibly rotten or expired are much easier to identify and pick out from a lot. These apples appear dull and may have dents on their skin. If the apple is no longer fresh, it will turn mushy and its texture will no longer be crunchy instead it will be grainy and bland. Wrinkled skin or liquid oozing out of the apple is a typical sign of poor quality apple. You should look out for these characteristics to avoid buying poor quality or rotten apples from a vendor.
The best way to acquire a large batch of good quality apples is to buy them through reputed fresh apple exporters. Several fresh apple exporters in Gujarat are known for providing the best apples from India at affordable rates.
Apples and other fruits generally are a healthy part of the human diet. Make sure you and your family are consuming plenty of fruits to build healthy bodies and strengthen your immunity.